Lyla Adjustable Arch Lamp (Silver)
Part of the Lyla Collection by Furniture of America
We're Sorry, but Lyla Adjustable Arch Lamp (Silver) is no longer available
Please e-mail us, or call us at (302) 265-3830 to speak with Customer Service Representative, to help you find the product you are looking for. We will answer any questions and help you place your order.
Please view other products from following categories:
Please view other products by Furniture of America
Lyla Adjustable Arch Lamp (Silver)
Details
Product Details
Overview

Not only is this tall Lyla Arch Lamp by Furniture of America beautiful, it is also convenient with its height-adjustable silver stem and solid ivory shade.

Features

Silver Stem
Metal Material
Height Adjustable
Solid Ivory Shade
Polished Base
Max Height: 78.5"

Department
Please Note: Sizes and weights are approximate and may vary slightly from the ones given above. Due to differences in monitors, we cannot be responsible for variations in color between the actual item and your screen. Please be advised that we display the standard shape and(or) size in some cases; the shapes, sizes, patterns and colors may vary.
Dimensions & Weight
Dimensions & Weight
Product Name

Weight

Dimensions

Lyla Adjustable Arch Lamp (Silver)

W-17" L-58" H-78.5"
Note: Some Assembly May be Required.
How to Measure for Delivery
We can't say this enough, you really should measure your space carefully before you invest in any piece of furniture. View our Measure for Delivery Guide
Reviews
Customer Reviews
No reviews yet.
Write Your Review
Lyla Adjustable Arch Lamp (Silver)
Questions
Product Questions
No questions asked yet
Manufacturer
Manufacturer Details
Furniture of America
Furniture of America offers a comprehensive selection of furniture at the most competitive pricing. It's wide collection of bedrooms, dining rooms, upholstery, and accent pieces will add luxury and comfort to every room in any home.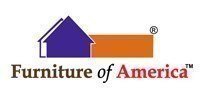 Authorized Dealer
Additional Information
Additional Information
Manufacturers Part #

Shipping Availability

Brand

Type

Color Group

Color

Silver

Collection

Lyla Collection

Width

17

Height

78.5

Length

58

Availability

Usually In Stock

Product Condition

New Product

Manufacturer

Warning California Residents

This product can expose you to chemicals including Wood Dust which is known to the State of California to cause cancer or birth defects or other reproductive harm. Please click here for more information