Estrella Storage Daybed Bedroom Set
Part of the Estrella Collection by Acme Furniture
We're Sorry, but Estrella Storage Daybed Bedroom Set is no longer available
Please e-mail us, or call us at (302) 265-3830 to speak with Customer Service Representative, to help you find the product you are looking for. We will answer any questions and help you place your order.
Please view other products from following categories:
Kids Room Sets, Kids Furniture
Please view other products by Acme Furniture
Set Includes
1 x Estrella Storage Daybed
1 x Estrella Two Drawer Nightstand
1 x Estrella Three Drawer Nightstand
1 x Estrella Mirror
1 x Estrella Dresser
1 x Estrella Chest
1 x Estrella Computer Center Table
1 x Estrella Corkboard Wall Frame
1 x Estrella Computer Desk
1 x Estrella Computer Pier
1 x Estrella Armoire
1 x Estrella Bookcase
1 x Estrella Bench w/ Storage
Estrella Storage Daybed Bedroom Set
Details
Product Details
Overview

This classic Estrella Youth Bedroom Collection by Acme Furniture will be a wonderful addition to the youth bedroom or spare room in your home. This piece has great style and function, with crown craving bed and case good, this piece can provide a comfortable place to lounge during the day, and cozy spot to sleep at night. A convenient storage drawers below allows you to easily storage stuff. Matching bench, nightstand, dresser, chest and desk offer a lot of other functions and spaces as your reference.

Features

Pine wood
White finish
Arched crown: scrolled shell details
Bookcase back w/ 5 storage compartments
Three front drawers
Box spring not required
Slat system included
White metal handle hardware
Center metal drawer glides
English and French dovetailed drawer construction
Felt lined top drawer

Department

Default Set Includes

Weight

439.8 lb

Optional Items
Please Note: Sizes and weights are approximate and may vary slightly from the ones given above. Due to differences in monitors, we cannot be responsible for variations in color between the actual item and your screen. Please be advised that we display the standard shape and(or) size in some cases; the shapes, sizes, patterns and colors may vary.
Dimensions & Weight
Dimensions & Weight
Product Name

Weight

Dimensions

Estrella Storage Daybed

216.1 lb

W-84" D-55" H-59"

Estrella Two Drawer Nightstand

40.8 lb

W-26" D-16" H-28"

Estrella Three Drawer Nightstand

46 lb

W-26" D-16" H-28"

Estrella Mirror

32 lb

W-41" D-2" H-43"

Estrella Dresser

105 lb

W-56" D-16" H-37"

Estrella Chest

116 lb

W-36" D-17" H-48"

Estrella Computer Center Table

35.3 lb

W-40" D-14" H-31"

Estrella Corkboard Wall Frame

19.8 lb

W-35" D-2" H-41"

Estrella Computer Desk

194 lb

W-82" D-16" H-60"

Estrella Computer Pier

79.4 lb

W-21" D-16" H-60"

Estrella Armoire

158.7 lb

W-46" D-16" H-60"

Estrella Bookcase

121.3 lb

W-41" D-16" H-70"

Estrella Bench w/ Storage

81.6 lb

W-48" D-20" H-20"
Note: Some Assembly May be Required.
How to Measure for Delivery
We can't say this enough, you really should measure your space carefully before you invest in any piece of furniture. View our Measure for Delivery Guide
Reviews
Customer Reviews
No reviews yet.
Write Your Review
Estrella Storage Daybed Bedroom Set
Questions
Product Questions
No questions asked yet
Manufacturer
Manufacturer Details
Acme Furniture
ACME Furniture is a one of the largest US home furnishing manufacturer and importer, offerind wide range of bedrooms, dining rooms, living rooms, youth furniture and more. From the beginning, when ACME Furniture started its business in 1985, they have set out to provide customers with service, value and quality. That is why ACME Furniture maintains its own quality control personnel. Every item must meet its exact standards.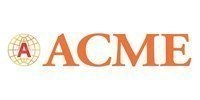 Authorized Dealer
Additional Information
Additional Information
Manufacturers Part #

Shipping Availability

Brand

Style

Type

Color Group

Color

White

Collection

Estrella Collection

Bed Size

Bed Type

Availability

Usually In Stock

Product Condition

New Product

Manufacturer