Wyndmere Dining Room Set (Cherry)
Part of the Wyndmere Collection by Furniture of America
Set Includes
1 x Wyndmere Dining Table (Cherry)
2 x Wyndmere Side Chair (Cherry) (Set of 2)
1 x Wyndmere Arm Chair (Cherry) (Set of 2)
1 x Wyndmere Buffet (Cherry)
1 x Wyndmere Buffet w/ Hutch (Cherry)
Wyndmere Dining Room Set (Cherry)
Details
Product Details
Overview

Walking into the dining room that is occupied by the Wyndmere Dining Room Set (Cherry) by Furniture of America immediately displays your love of the traditional aesthetic. Royal presence - stately profiles and dramatic curves are further emphasized by a lustrous finish.

Features

Solid wood
Wood veneers
Cherry finish
Lighting
Padded seats
Stately profile
Dramatic curves
Acanthus leaf carvings
Lustrous finish
Artful fretwork
Intricate carvings
Curved claw feet

Department

Default Set Includes

Weight

324.5 lb

Optional Items
Note: Some Assembly May be Required
Please Note: Sizes and weights are approximate and may vary slightly from the ones given above. Due to differences in monitors, we cannot be responsible for variations in color between the actual item and your screen. Please be advised that we display the standard shape and(or) size in some cases; the shapes, sizes, patterns and colors may vary.
Dimensions & Weight
Dimensions & Weight
Product Name

Weight

Dimensions

Wyndmere Dining Table (Cherry)

257.4 lb

W-46" L-77" H-31.5"

The table extends to 113 inches

Wyndmere Side Chair (Cherry) (Set of 2)

67.1 lb

W-22" L-26" H-45.5"

Seat HT: 20.5; Seat DP: 21

Wyndmere Arm Chair (Cherry) (Set of 2)

75.9 lb

W-24.5" L-26" H-45.5"

Seat HT: 20.5; Seat DP: 22

Wyndmere Buffet (Cherry)

191.4 lb

W-21.5" L-70.5"

Wyndmere Buffet w/ Hutch (Cherry)

393.8 lb

W-21.5" L-70.5" H-89.8"
Note: Some Assembly May be Required.
How to Measure for Delivery
We can't say this enough, you really should measure your space carefully before you invest in any piece of furniture. View our Measure for Delivery Guide
Reviews
Customer Reviews (1)
Wyndmere

Recommended Product

It one of the most beautiful dinning set you can buy. It makes our dining room look fabulous. Was delivered in a timely manner. There is a dent in one of the table legs but other than that arrived in good condition.
Write Your Review
Wyndmere Dining Room Set (Cherry)
Questions
Product Questions
No questions asked yet
Manufacturer
Manufacturer Details
Furniture of America
Furniture of America offers a comprehensive selection of furniture at the most competitive pricing. Offering a wide selection of bedrooms, dining rooms, upholstery, and accent pieces that will add luxury and comfort to every room in any home. Furniture of America serves as a provider of life-changing and home altering furniture. Its believe that furniture carries with it the emotion of joy. It can breathe life into your home and reshape the way one interacts in one's domestic realm. Your home should reflect who you are and how you want those closest to you to feel when they enter a room. It is a long journey from manufacturing, to retail, and finally to your home. FOA is committed to its role in delivering furniture along its journey of happiness.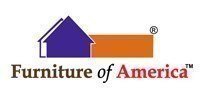 Authorized Dealer
Additional Information
Additional Information
Manufacturers Part #

Shipping Availability

Brand

Style

Type

Color Group

Color

Cherry

Collection

Wyndmere Collection

Table Top Shape

Table Base Style

Double Pedestal

Availability

Usually In Stock

Product Condition

New Product

Manufacturer

Table Height

Warning California Residents

This product can expose you to chemicals including Wood Dust which is known to the State of California to cause cancer or birth defects or other reproductive harm. Please click here for more information