Leona Dining Room Set
Details
Product Details
Overview

The Leona Dining Room Set by Steve Silver Furniture features that beloved mix of cottage and traditional style that is sure to steal people's hearts. The antiqued black finish is beautifully contrasted by white linen upholstery on the side chair backrests and seat cushions. Large nailhead trim, elegantly turned legs and simple tiered edge moulding provide just the right designer details. Transform your dining room into an elegantly charming place with the Leona Dining Collection.

Features

Hardwood Solids and Veneers
Antique Black FInish
Traditionally Turned Legs
Upholstered Side Chairs with Nailhead Trim
Natural/Linen Cotton Fabric

Department

Default Set Includes

Weight

330.5 lb
Please Note: Sizes and weights are approximate and may vary slightly from the ones given above. Due to differences in monitors, we cannot be responsible for variations in color between the actual item and your screen. Please be advised that we display the standard shape and(or) size in some cases; the shapes, sizes, patterns and colors may vary.
Dimensions & Weight
Dimensions & Weight
Product Name

Weight

Dimensions

Leona Dining Table

280.5 lb

W-44" D-78" H-30"

Table extends from 78" to 96" with 18" Leaf

Leona Side Chair (Set of 2)

50 lb

W-21" D-24" H-41"
Note: Some Assembly May be Required.
How to Measure for Delivery
We can't say this enough, you really should measure your space carefully before you invest in any piece of furniture. View our Measure for Delivery Guide
Reviews
Customer Reviews (4)
Loved the look and pricing

Recommended Product

"The set was beautiful. Quick delivery, excellent assembly staff and an overall excellent experience."

Gorgeous

Recommended Product

I am extremely happy with this purchase. It is an extremely nice piece of furniture at a great price. I use it in my dining room to store china and glassware, but would not hesitate to use in living room for books and collections.

Love this table and chairs!

Recommended Product

We recently bought a new home and a lot of new furniture. This table and chairs is by far the best purchase we've made. The table has rustic look and the chairs are so comfortable!

It's everything I hoped it would be!

Recommended Product

Really happy we ordered this dining set. It is exactly what we were looking for. We are pleased with the quality and workmanship throughout. The chairs have a wide, firm, well padded seat that you sink into a little as in memory foam. Very comfortable. The price is very reasonable. Very satisfied.
Write Your Review
Leona Dining Room Set
Questions
Product Questions (9)
Would it be possible to get a small sample of the wood color mailed to me, if even just a small chip? I'm trying to match it with a piece I already own but I can't tell the exact color of the wood. Thank you.

Asked by Christina

Hello Christina, Thank you for your inquiry. Unfortunately we do not have the option of sending samples or swatches. Thanks for your interest in shopping with FurnitureCart.

Hi.do you ship anywhere in US?We are in Connecticut.Thanks

Asked by Alise

Hi Alise. We offer free shipping to all 48 contiguous states of the United States.

I don't understand what the dining set consist of a table and two side chairs

Asked by terry

Hello Terry, Thank you for your inquiry. The Leona Dining Room Set, priced as $1,877.75, will include 1 table and 4 total chairs (chairs are sold in pairs for $419.25). Additional chairs can be added in pairs (two at a time) for $419.25.

I love this set! Do you have any pictures of just the table or a close up of the fabric on the chairs? I was also wondering what the seat height is of the chairs? Thanks!

Asked by Lindsey

Hello Lindsey, Thank you for your inquiry. The Leona Dining Room Set has pictures that are provided by the manufacturer Steve Silver Furniture. We have all pictures posted as well as full description of the item(s). The seat height for the Leona Side Chair is 20.25" (inches).

Does this set come assembled? If not, which pieces will require assembly?

Asked by Olga

Hello Olga, thank you for your inquiry. The Leona Dining Room Set will require assembly upon delivery.

How many chairs come with the Steve Silver. Leona set?

Asked by Ms. Jones

Ms. Jones,

Thank you for your inquiry. That is correct the Leona comes with the table and 4 side chairs.

Thanks,

- Furniture Cart Customer Service

Is this set a dark brown color or is it black?

Asked by Laura

Laura,

Thank you for your inquiry. The color is antique black. The manufacturer states that this set has been discontinued with no remaining stock.

Thanks,

- Furniture Cart Customer Service

Do you have the rug and table accents available on this website as well?

Asked by george

George,

Thank you for your inquiry. Unfortunately, these items are no longer available by the manufacturer.

Thanks,

- Furniture Cart Customer Service

The color description is indicated as Antique Black but the pics appear to be more like a very dark brown. Can you please confirm color?

Asked by Rose

Rose,

Thank you for your inquiry. The color is antique black.

Thanks,

- Furniture Cart Customer Service
Manufacturer
Manufacturer Details
Steve Silver Furniture
Steve Silver Company has grown into one of the country's premier suppliers of Formal Dining Sets, Casual Dining Sets and Occasional Furniture. Today company offers the best quality Dining Sets, China Cabinets, Curios, Buffets, Bar Stools, Counter Height Stools, Dining Benches, Kitchen Racks, TV Ttands, Pub Tables, Desks, Serveware, Put Sets, Coffee Table Sets, End Tables, and Sofa Tables. Over the years, company focus has been simple: Provide the best quality product at an irresistible price, back it up with uncompromising service, and continue to improve every day.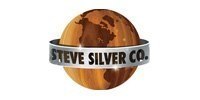 Authorized Dealer
Additional Information
Additional Information
Manufacturers Part #

Shipping Availability

Brand

Style

Type

Color Group

Color

Antique Black

Collection

Leona Collection

Table Top Shape

Table Base Style

Trestle

Availability

Usually In Stock

Product Condition

New Product

Manufacturer